Vaccination Programme on World Hepatitis Day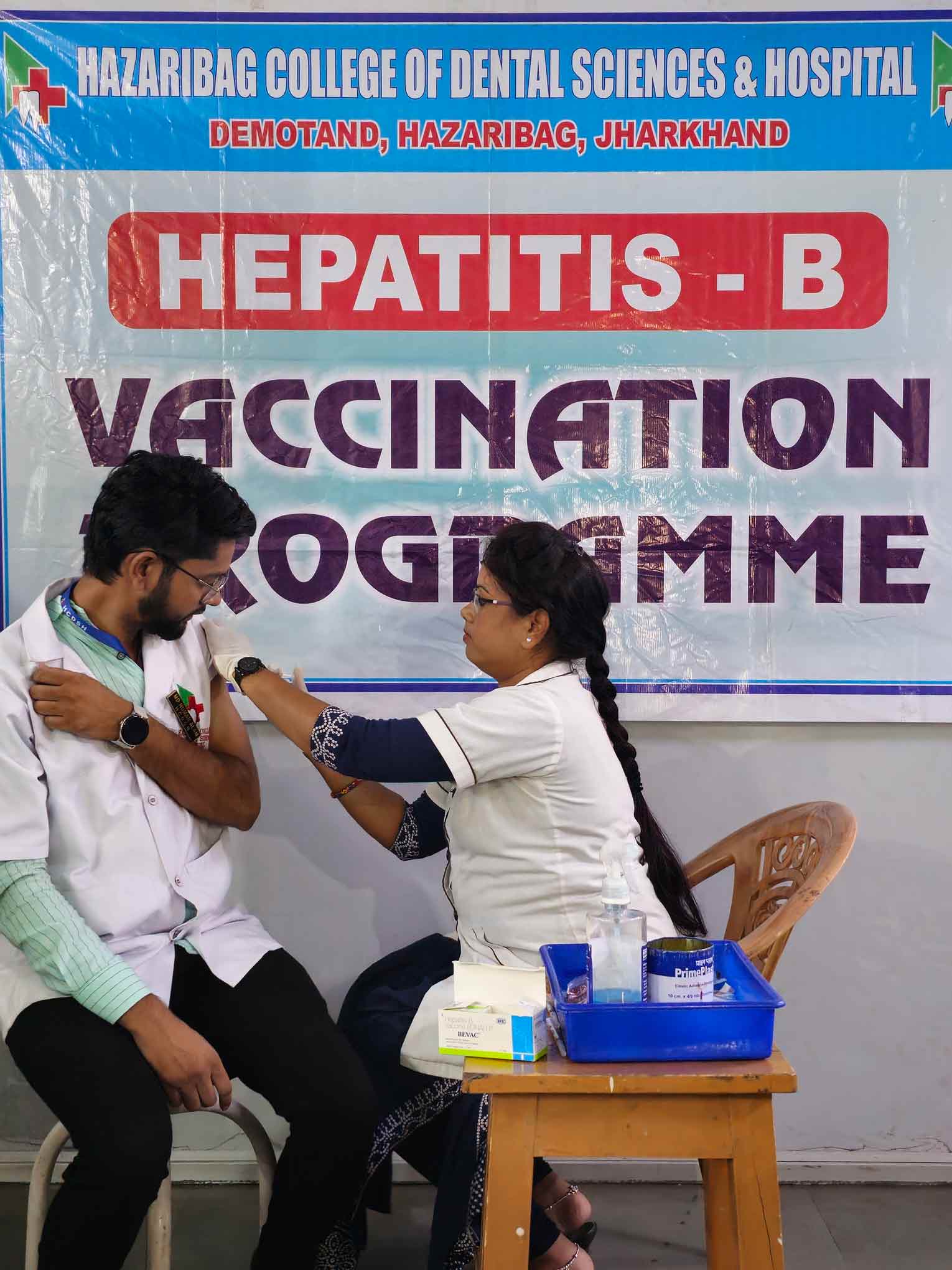 Hepatitis B is an occupational risk for dentists. It is necessary that dental students start clinical practice immunized with the vaccine, response monitored and informed about the means of transmission of the disease.
Our institute, Hazaribag College of Dental Sciences and Hospital ensures immunization of all healthcare workers and students. Vaccination programme was successfully conducted for the unimmunized students on the occasion of World hepatitis Day , 28th July 2023 under the supervision of Dr Deepak Kurup (Reader) and Dr Shazia Mahreen ( Senior Lecturer) Dept. Of Conservative Dentistry and Endodontics.