Hazaribag College of Dental Sciences and Hospital Commemorates National Public Health Dentistry Day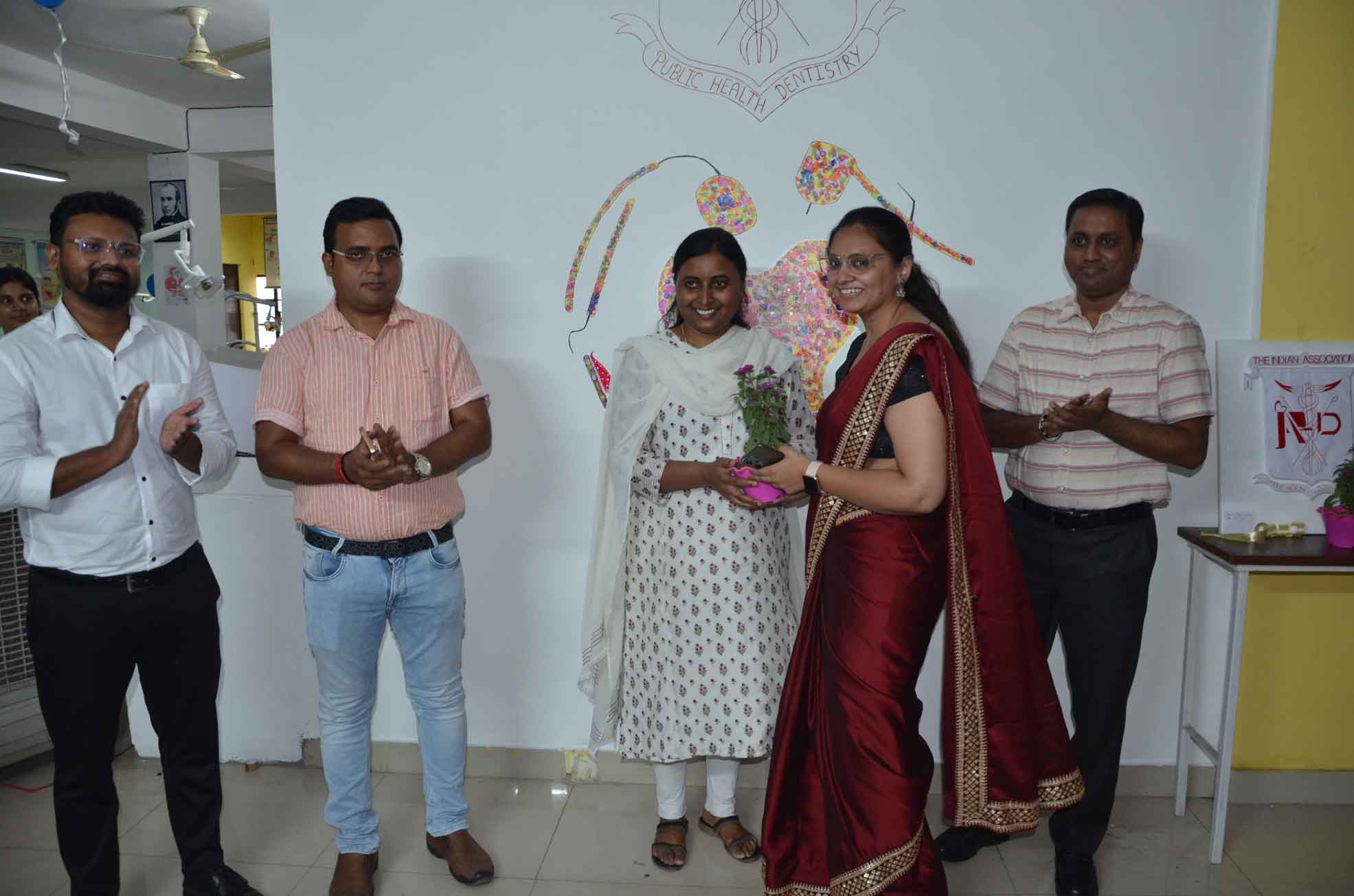 Hazaribag, Jharkhand, India - In a significant event aimed at promoting oral health awareness and education, the Hazaribag College of Dental Sciences and Hospital celebrated National Public Health Dentistry Day with great fervor on June 19, 2023. The annual observance was marked by informative sessions, community outreach programs, and dental screenings, highlighting the importance of oral hygiene and its impact on overall well-being.
The day began with a ceremonial gathering at the college premises, attended by students, faculty members, dental professionals, and distinguished guests. Dr. Praveen Shrinivas, the secretary started this event by cutting the ribbon. Dr. Nishad, the Head of the Department of Public Health Dentistry, delivered an opening speech emphasizing the significance of public dental health and the role of oral hygiene in preventing various dental diseases.
A diverse range of activities and programs were organized throughout the day, targeting both students and the local community. Interactive workshops were conducted to educate students about oral health practices, including proper brushing techniques, flossing, and the importance of regular dental check-ups. Various oral health promotion materials, such as brochures and posters, were distributed among the attendees to reinforce key messages.
Additionally, a dental screening camp was set up at the college premises, where faculty members and senior students provided free dental check-ups to individuals from nearby communities. The camp aimed to identify dental issues at an early stage, ensuring timely treatment and prevention of more severe problems. Patients were offered consultations, dental cleanings, and necessary treatments, all focusing on promoting oral health awareness.
As part of their commitment to community service, the students and faculty members visited several local schools and orphanages to conduct oral health awareness sessions. Through engaging presentations and interactive activities, they educated children and caregivers on the importance of maintaining good oral hygiene habits and adopting a healthy diet to prevent tooth decay and gum diseases.
Dr. Rakesh Verma, the Principal of Hazaribag College of Dental Sciences and Hospital expressed his satisfaction with the successful commemoration of National Public Health Dentistry Day. He highlighted the college's dedication to promoting oral health education and improving access to dental care in the region.
The celebration of National Public Health Dentistry Day in Hazaribag College of Dental Sciences and Hospital proved to be a valuable platform for raising awareness about oral health, fostering a sense of responsibility among students and faculty, and positively impacting the local community. The event served as a reminder of the crucial role that dental professionals play in public health, inspiring future generations to contribute to the well-being of society through dentistry.